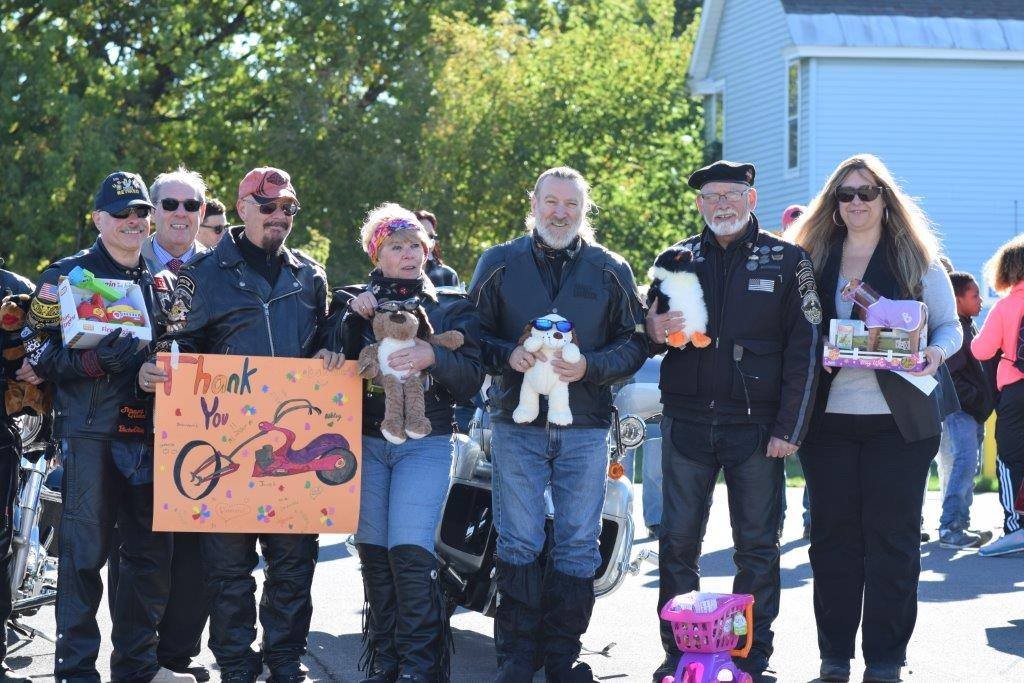 Columbus Day marks a special day for The Neighborhood Center, Inc. as it is the day for our annual visit from the Erie Canal Chapter of the Harley Davidson Motorcycle Club!
The motorcycle club has been coming to the Center every year since 1997. They have been tremendous supporters and friends of the Center. Each year they have held rides to collect toys for the Neighborhood Center to use in our Christmas Assistance program. In addition to toys, the Club has also made cash donations and donated school supplies.
The thunder and roar of motorcycles coming down the street is music to our ears!
A big thank you to Don Ehrle (President of the Erie Canal Chapter) and the whole club!