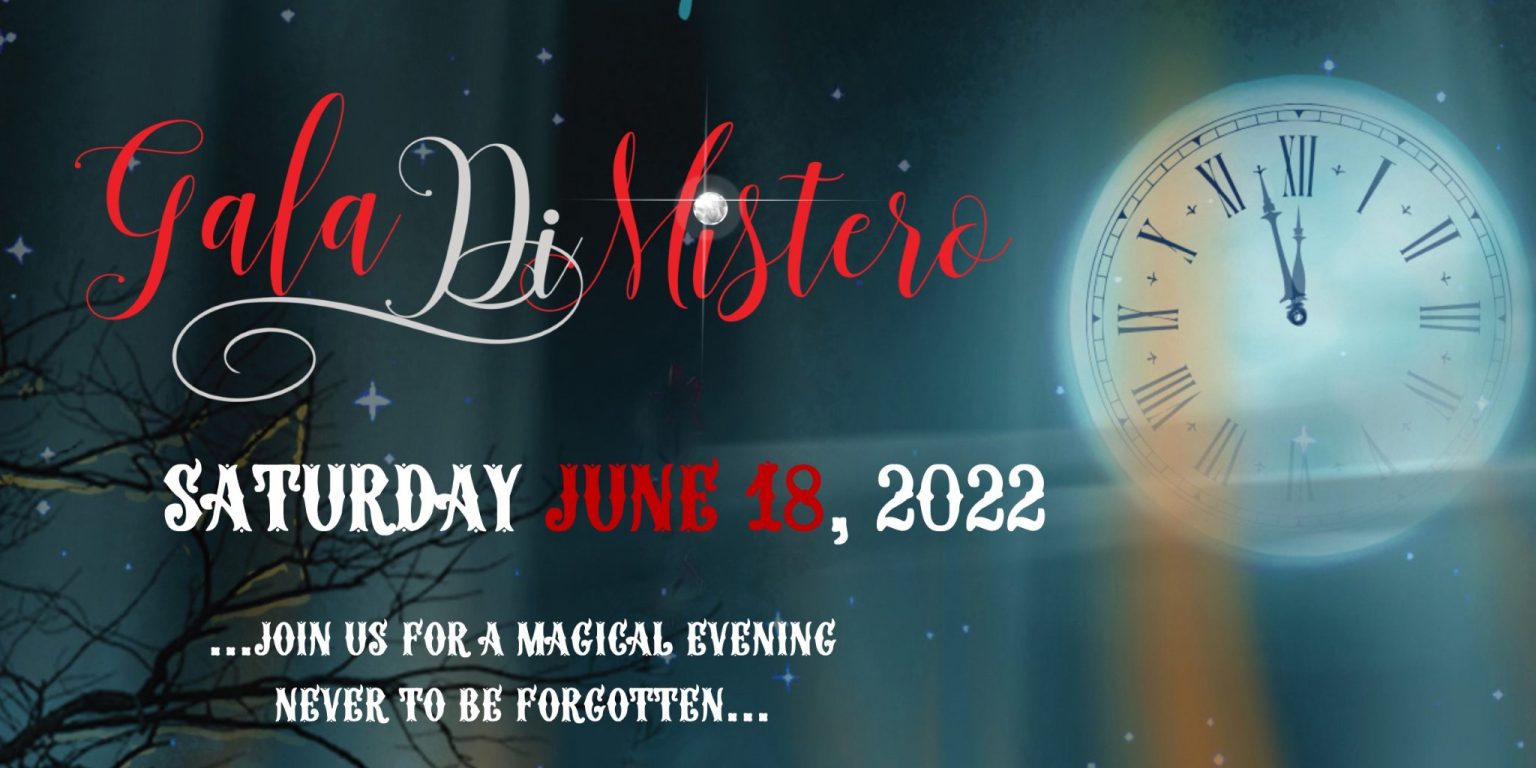 UTICA, NY… The Neighborhood Center is hosting their infamous Gala Di Mistero in person again this summer! After hosting their Gala virtually last year in light of COVID, this year, guests can enjoy a mysterious and intriguing evening in person, a masquerade ball if you will…be amazed as you see Teugega Country Club transformed to a place like no other for The Neighborhood Center's 5th Annual "Gala Di Mistero," 7 p.m. Saturday, June 18th.  This year's theme is "Le Cirque des Rêves" - The Night Circus.
The evening, a benefit for The Neighborhood Center, will consist of themed delicacies and food prepared by a local culinary master with an open bar serving signature libations. As guests mingle with other masked guests they will experience and participate with the mystery of Illusionist Shaun Robison, the acrobatic artistry of the famous CirqOvation Performers, Caricature Artist and other unexpected revelries.
The Neighborhood Center Executive Director, Sandra Soroka said, "Our Fifth Gala Di Mistero promises to bring magic and bewilderment to all who attend! The Cirque des Rêves theme is sure to treat guests to an unforgettable and dream-like evening of fantasy and fun, remember to get into the theme as you are part of the magic!" Soroka said that proceeds from the Gala go directly to benefit the children's programs of the Neighborhood Center.
Gala Di Mistero is a 21 and over, black tie-and-masks-preferred event with exciting fundraisers and silent auctions. Tickets are $125 per person.
The Neighborhood Center is a comprehensive Human Services Agency in Central New York. All Services are based on a philosophy of empowerment - Helping people to help themselves. Our mission is to enrich the lives of individuals and families through cooperative opportunities, resources, and advocacy which embrace diversity, promote empowerment, and foster responsible citizenship. For more information about The Neighborhood Center and its services go to www.neighborhoodctr.org